Volunteer with Heart of Brevard
Fill Out Our Volunteer Interest Form Below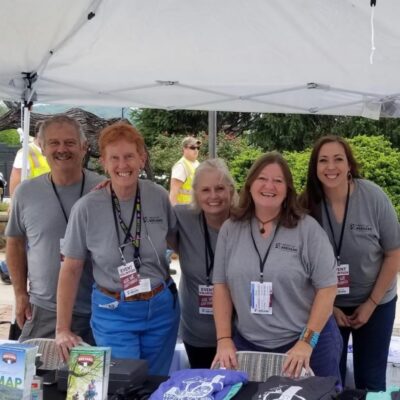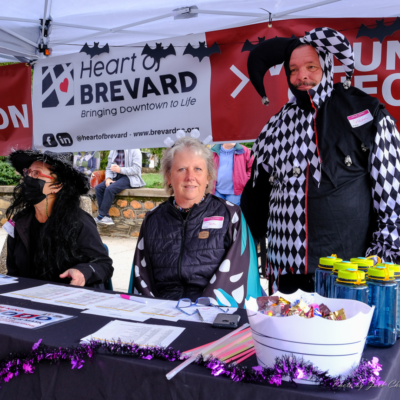 Learn More About Volunteering at the Heart
Our volunteers are at the HEART of our organization! We rely on support from YOU to help produce fun events for our community. It's fun and rewarding to work at our events and a great way to get involved, make friends and meet new people in the community.  Did you know it takes nearly 100 volunteers for White Squirrel Weekend, 75 for our Downtown Clean Up Days and another 40 for Halloweenfest?
That means we have lots of opportunities for you to lend a hand. Volunteers can distribute event posters, pour beer at White Squirrel Weekend, work at the Heart of Brevard information tent and help answer questions about the event, or help with setup and breakdown.
Interested? Fill out our volunteer interest form below.Please note that this form is only for general volunteer interest. For each event we will send out an individual sign up form with specific times and volunteer opportunities.
Group Volunteer Opportunities
Group volunteer opportunities for businesses and nonprofits are also available. Email us at [email protected]
Tell Me About the Perks!
We LOVE to show our volunteer appreciation and celebrate those of you who spend your time and energy creating a vibrant downtown. Volunteers receive special perks for each shift In addition to the end of year celebration.  We know how hard our volunteers work, we've come up with a Perks Package to reward you for your time and energy. Perks include volunteer t-shirts, event t-shirts, invites to our annual volunteer appreciation party and more!
Volunteer Training Resources
Volunteer Orientation (2023 Dates TBA)
Our volunteer orientation, held in the spring, is not to be missed. You'll get to meet other volunteers while learning about Heart of Brevard's mission and volunteer roles. Dates for 2023's orientation will be announced soon.
Responsible Alcohol Serving Program