COMMUNITY EVENTS
COME CELEBRATE OUR DOWNTOWN COMMUNITY
Heart of Brevard invites locals and visitors alike to explore a variety of independent businesses and top-notch attractions.Between live music, great shopping, gallery tours, delicious food, and special events, there is always something to discover in theHeart! HOB  sponsors special events, street festivals and promotional programs to encourage locals and visitors to the district and create a strong, positive image with the public. Our programs may range from large scale events, to self guided tours, to modest shop local promotional events and public relations efforts. We welcome you to head to the heart!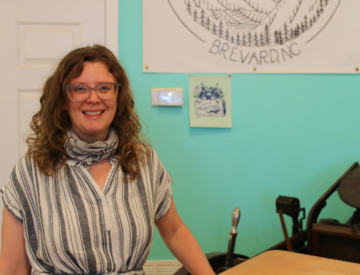 Arts in March (March)
Arts in March celebrates local arts and culture in downtown Brevard. 2022 will mark the 4th year of the event.
The event has something for everyone–open houses, artist demonstrations, live music, and special offers at participating businesses. The 2022 event will incorporate made brevard, Heart of Brevard's first creator's market.
made brevard highlights local and regional makers by creating a fun and safe shopping experience that will connect our artists with current and future fans while celebrating Brevard's incredible artist community.
Learn more about Arts in March 2022 and made brevard here.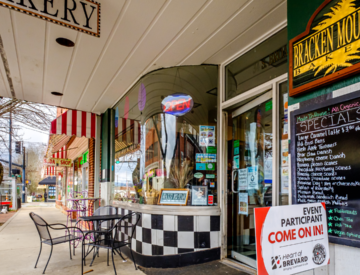 Saturday Stroll (April-September)
We invite you to enjoy a Saturday Stroll in the Heart of Brevard as you explore the art galleries, studios, retail stores and restaurants that make up our vibrant downtown. Saturday Stroll, held on the last Saturday of the month, April-September is the perfect way to experience art, live music and shopping in downtown Brevard.
Each month, this event will take over downtown and fill your favorite businesses with wonderful works of art and highlight all that Brevard's diverse business community has to offer. This FREE event is open to everyone to enjoy a self-guided tour of shops, galleries, and other locations that have curated events and business promotions. Experience local art, meet artists, enjoy live music and grab a bite to eat as you stroll through beautiful downtown Brevard. Learn more,
here.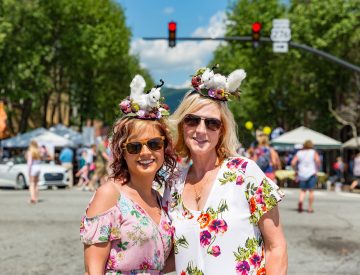 White Squirrel Festival
Combine a stellar live music line-up, a smorgasboard of tasty offerings from street vendors, an inspiring selection of arts and crafts, a mountain of fun activities for kids, and you have the best darn spring festival western North Carolina has to offer. It all happens in beautiful and festive downtown Brevard, named one of the "Top 10 Coolest Small Towns in America," by Budget Travel.
More information on White Squirrel Festival 2022 coming soon.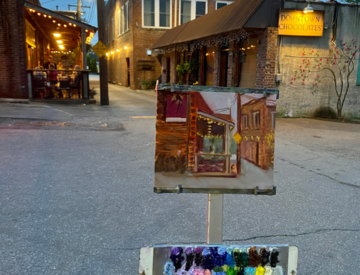 Art is in the Air En Plein Air Festival (June)
On the weekend of June 25-27, 2021, Heart of Brevard in partnership with The Transylvania Community Arts Council (TCArts) will be hosting Art is in the Air En Plein Air Painting Festival in downtown Brevard, NC.
As an Inaugural event, we will be accepting up to 25 artists on a first come first serve basis with registration opening April 1st. Check-in for artists will be held on Friday, June 25th with painting ensuing upon arrival and continuing through Saturday.
This event will be hosted safely and with all social distancing protocols in place to ensure the health and well being of our artists, volunteers and art loving customers.
Learn more and register, here.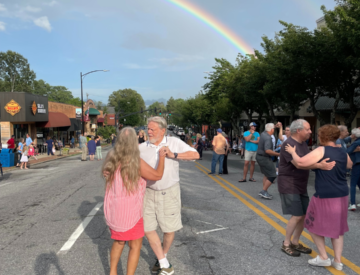 Summer Street Dances (July-August)
A decades-long tradition, our Summer Street Dances celebrate our Appalachian heritage with a free, fun-loving and family-friendly event that's sure to give you happy feet. A lively bluegrass band and an experienced caller will take you step-by-step through a collection of moves that combine square and contra dancing styles.
Learn more, here.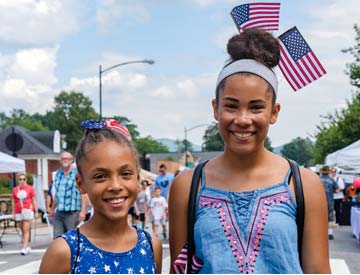 July 4th Festival (July)
In light of the continued restrictions still in place by our local government, and after careful consideration for the health and safety of our community we have made the difficult decision to cancel the 2021 July 4th Festival.
The City of Brevard will be hosting the annual Fireworks Show.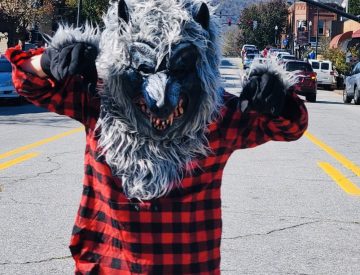 Halloweenfest & Spooky Stroll (October)
Count Dracula may not live full time in Transylvania County, but we're pretty sure he clears his schedule every year for Heart of Brevard's Halloweenfest, the trickiest, treatiest, most spooktacular celebration around. This fangtastic event features family-friendly fun, including downtown trick or treat, a pumpkin carving competition, our annual costume contest and a lively downtown open house! Learn more about Halloweenfest 2021 here.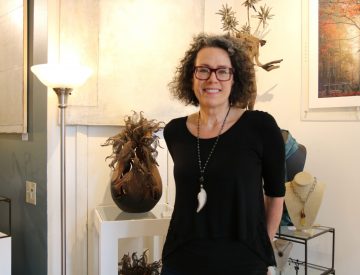 HeART of the Season (November)
Brevard has long been known as a vibrant hub for the arts. This two-day event celebrates the best of what our local creators have to offer across the full spectrum of arts expression: visual, performing, writing, culinary, fashion and healing. Come experience the vibrant arts community, explore downtown and connect with other art lovers in this self guided art walk and downtown open house. Check out the event webpage for updated information, here.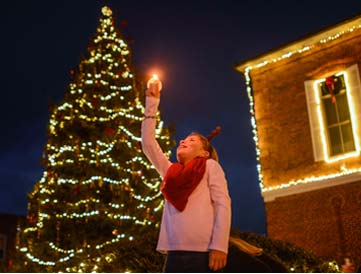 Heart for the Holidays (December)
This holiday season the Heart of Brevard welcomes back the Annual Holiday Windows Competition & Walking Tour! While doing your holiday shopping in downtown, peruse all of the holiday decorated windows and vote on the People's Choice Award Winner. More information on the Holiday Window Competition & Walking Tour, and other holiday events is available here.
OTHER DOWNTOWN EVENTS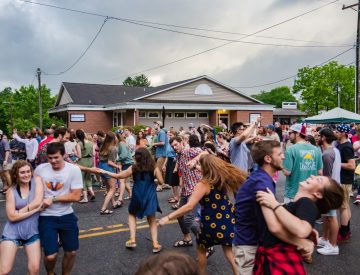 Assault on the Carolinas (April 2022)
The Assault on the Carolinas is a popular bike ride and annual fundraiser for the Pisgah Forest Rotary Club. They offer 100k and 50k rides. The 100k goes through North Carolina and South Carolina mountains and valleys. Fully supported ride with 5 well stocked rest stops, and a challenging 6 mile climb up Ceasar's Head. The 50k goes through the river valleys of Scenic Transylvania County.
Learn more about the Assault on the Carolinas and register here.