COMMUNITY EVENTS
COME CELEBRATE OUR DOWNTOWN COMMUNITY
Heart of Brevard invites locals and visitors alike to explore a variety of independent businesses and top-notch attractions. Between live music, great shopping, gallery tours, delicious food, and special events, there is always something to discover in the Heart! HOB sponsors special events, street festivals and promotional programs to encourage locals and visitors to the district and create a strong, positive image with the public. Our programs may range from large scale events, to self guided tours, to modest shop local promotional events and public relations efforts. We welcome you to head to the heart!
REMAINING 2022 EVENTS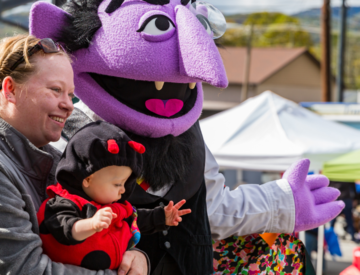 Halloweenfest & Spooky Stroll (October 29)
presented by Brevard Insurance
Count Dracula may not live full time in Transylvania County, but we're pretty sure he clears his schedule every year for Heart of Brevard's Halloweenfest, held annually on the Saturday before Halloween in downtown Brevard. This "fangtastic" event features FREE family-friendly fun, including bounce houses, our traditional costume competition and parade, the Magic Book Bus, a hula hoop dance party, pumpkin carving contest, food vendors and more. This year's event features a special "Smart Start Sesame Street Party" and YOU are invited to meet visiting muppets throughout the day. Join us for this amazing event and explore downtown Brevard's businesses through a downtown Spooky Stroll Open House and downtown trick or treating! Head here for more information on Halloweenfest 2022.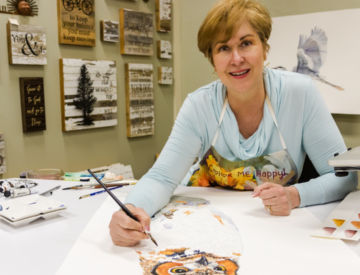 HeART of the Season (November 19-20)
Held the weekend before Thanksgiving, this two-day event is the first event in our Heart for the Holidays series. It celebrates the best of what our local creators have to offer across the full spectrum of arts expression: visual, performing, writing, culinary, fashion and healing. Come experience the vibrant arts community, explore downtown and kick off the holiday shopping season at this self-guided art walk and downtown open house. Check out the festive fun we had at past Heart for the Holidays Events, here. 2022 details will be available closer to the event.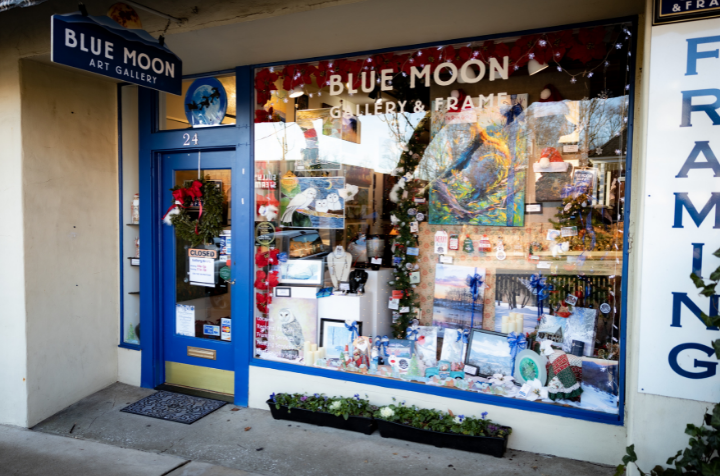 Holiday Windows Competition & Walking Tour (November 18-December 3)
presented by Comporium
Downtown businesses in the Heart of Brevard decorate their windows with spectacular, eye-popping displays for all to enjoy. The holiday window competition showcases festive and fun windows, mirroring the Chamber's annual Christmas parade theme. A panel of celebrity judges vote on the windows for winners in five categories. Visitors to downtown can also vote for their favorite window to win the People's Choice Award. Check out the festive fun we had at past Heart for the Holidays Events, here. 2022 details will be available closer to the event.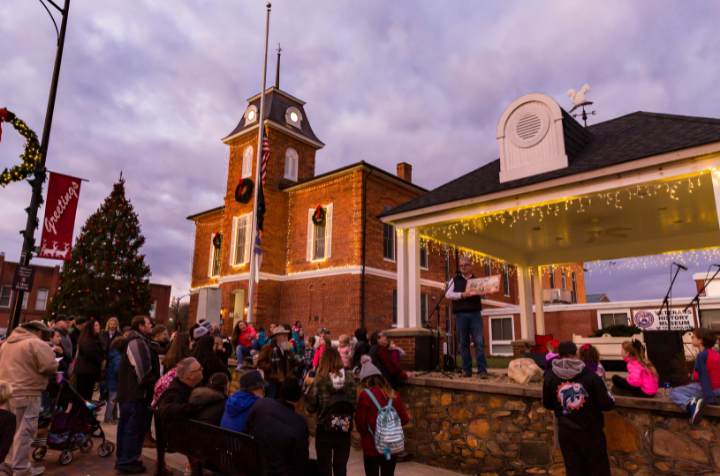 Light Up the Night (December 3)
presented by Connestee Falls Realty
Light Up the Night each holiday season in downtown Brevard! At this event, visitors immerse themselves in an evening of wonder with our twinkling lights, illuminated snowflakes and decorated storefronts. This event features the official tree-lighting ceremony, live music, food trucks, shopping and festivities for the entire family. Check out the festive fun we had at past Heart for the Holidays Events, here. 2022 details will be available closer to the event.
2023 EVENTS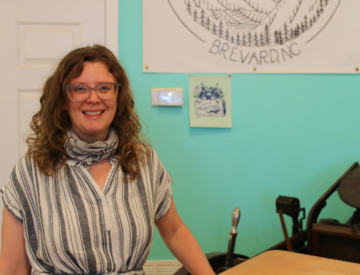 Arts in March + made brevard (March 25-26, 2023)
Celebrating arts and culture in downtown Brevard, this two-day art walk attracts visitors to downtown with live music, artist demonstrations, special offers at participating businesses and more.
made brevard, presented by Territory Brevard. highlights local and regional makers by creating a fun and safe shopping experience that will connect our artists with current and future fans while celebrating Brevard's incredible artist community.
Check back in the new year for more information on Arts in March + made brevard 2023.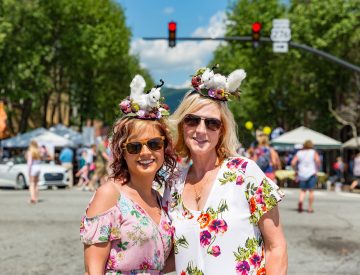 White Squirrel Weekend (May 26-27, 2023)
The beloved White Squirrel Weekend combines a stellar live music line-up, a smorgasbord of tasty offerings from vendors and local craft breweries, plus fun activities for the entire family into one fantastic event. 
Check back in the new year for more information on White Squirrel Weekend 2023.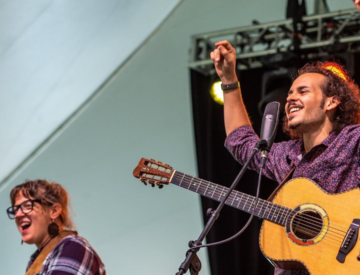 Tuesday Night Block Party Series featuring LEAF Global Arts (2023 Dates TBA)
Held weekly, mid-June through early August, Heart of Brevard's Tuesday Night Block Party series offers free fun for the entire family. New in 2022, HOB and LEAF Community Arts invites one and all to experience a world without borders! From music, to dance, to drumming and arts–LEAF will bring a new lineup of cultural art experiences and live music to our June block parties.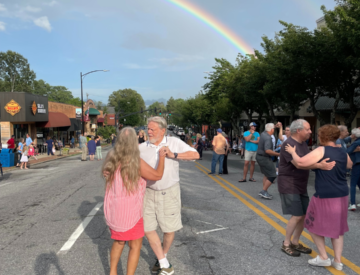 Tuesday Night Block Party Series featuring Old Time Street Dances (2023 Dates TBA)
A decades-long tradition, our Summer Street Dances celebrate our Appalachian heritage with a free, fun-loving and family-friendly event that's sure to give you happy feet. A lively bluegrass band and an experienced caller will take you step-by-step through a collection of moves that combine square and contra dancing styles.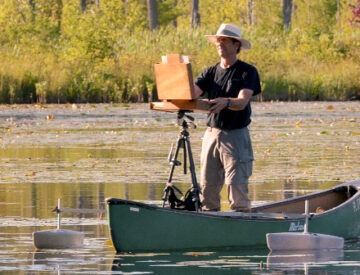 Art Is In the Air En Plein Air Festival (2023 Dates TBA)
presented by The Lucy Clark Gallery & Studio
Our Art is in the Air Festival is a four-day, open enrollment plein air painting event that takes place in the beautiful mountainous area surrounding the town of Brevard, NC from Tuesday, September 13, to Sunday September 18, 2022.
The event features en plein air style painting. The French phrase "en plein air," means in plain air, or outside. It is also tied to the painting method by the same name, which opts for making art entirely outside rather than inside a studio.
The event welcomes 25 artists from across the region to share their talents and beauty of downtown Brevard and surrounding areas. At the end of the weekend, the works they create will be sold at the event's Wet Paint Show and Sale to support Heart of Brevard.
Check back in the new year for more information on Art is in the Air 2023.
OTHER DOWNTOWN EVENTS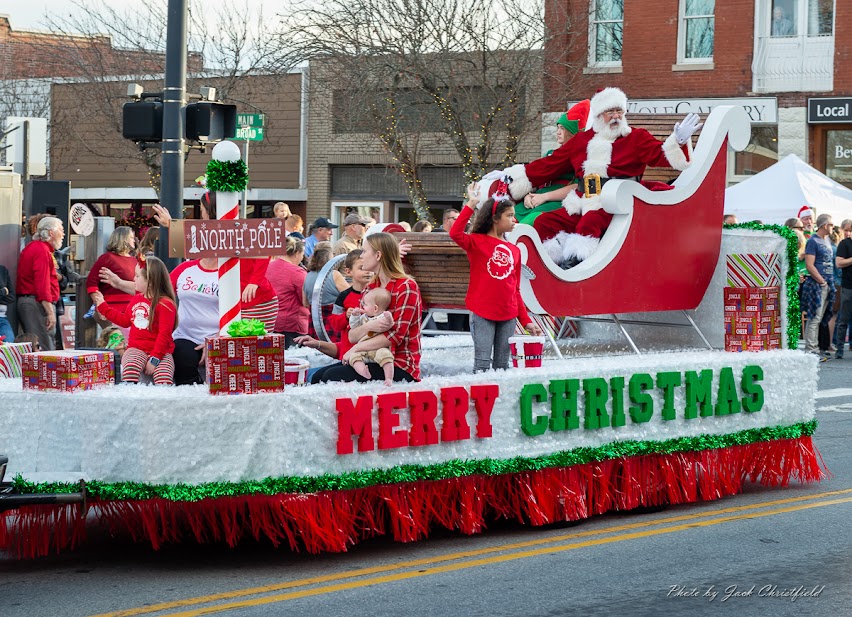 Annual Holiday Parade (December 3, 2022)
The Brevard/Transylvania Chamber of Commerce invites you to kick off the holiday season with this fun and festive holiday tradition! The parade will be held at 4pm on December 3rd, rain or shine.
Additional information on the parade and how to apply will be available on the chamber's website, here.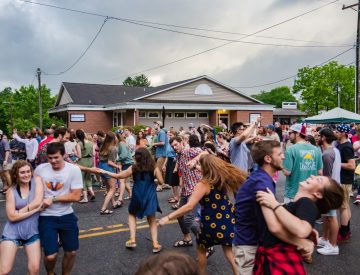 Assault on the Carolinas (April 1, 2023)
The Assault on the Carolinas is a popular bike ride and annual fundraiser for the Pisgah Forest Rotary Club. They offer 100k and 50k rides. The 100k goes through North Carolina and South Carolina mountains and valleys. Fully supported ride with 5 well stocked rest stops, and a challenging 6 mile climb up Ceasar's Head. The 50k goes through the river valleys of Scenic Transylvania County.
Learn more about the Assault on the Carolinas and register here.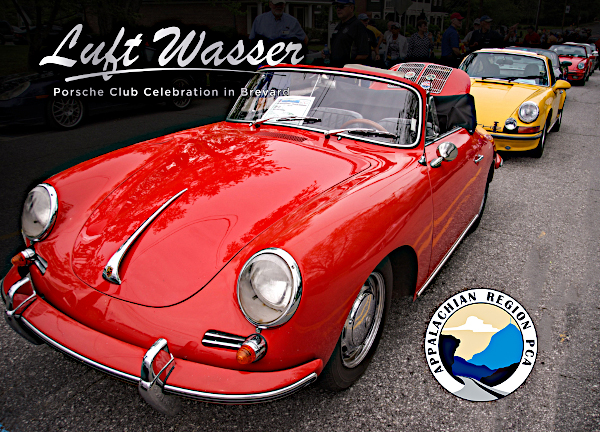 Luft-Wasser Porsches in Brevard (2023 Dates TBA)
Come and enjoy the Appalachian Region of the Porsche Club of America at the annual Luft Wasser Porsche Celebration in Brevard, North Carolina. Over 150 Porsches will be arriving in downtown Brevard between 9:00 a.m. and 10:00 a.m. and then will be on display on Main Street until 2:00 p.m.
Learn more about Luft-Wasser and the Appalachian Region Porsche Club here.