COMMUNITY EVENTS
COME CELEBRATE OUR DOWNTOWN COMMUNITY
Heart of Brevard invites locals and visitors alike to explore a variety of independent businesses and top-notch attractions. Between live music, great shopping, gallery tours, delicious food, and special events, there is always something to discover in the Heart! HOB sponsors special events, street festivals and promotional programs to encourage locals and visitors to the district and create a strong, positive image with the public. Our programs may range from large scale events, to self guided tours, to modest shop local promotional events and public relations efforts. We welcome you to head to the heart!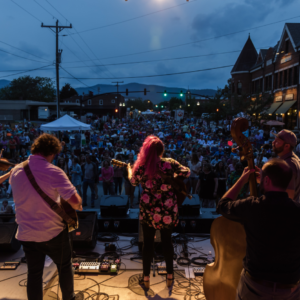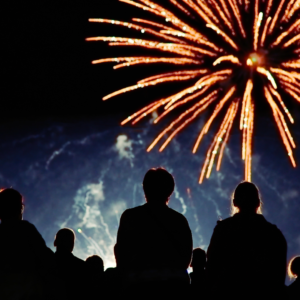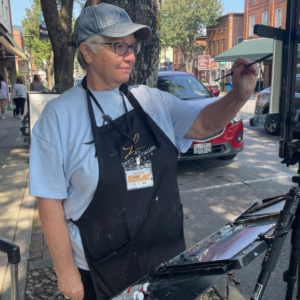 Art Is In the Air En Plein Air Festival (September 11th-16th, 2023)
presented by The Lucy Clark Gallery & Studio
Our 3rd Annual Art is in the Air Festival is a four-day, open enrollment plein air painting event that takes place in the beautiful mountainous area surrounding the town of Brevard, NC from Monday, September 11, to Saturday, September 16, 2023.
The event features en plein air style painting. The French phrase "en plein air," means in plain air, or outside. It is also tied to the painting method by the same name, which opts for making art entirely outside rather than inside a studio.
The event welcomes artists from across the region to share their talents and beauty of downtown Brevard and surrounding areas. At the end of the weekend, the works they create will be sold at the event's Wet Paint Show and Sale to support Heart of Brevard. Visitors are invited to come downtown to check out artists at work and to shop the Wet Paint Show and Sale.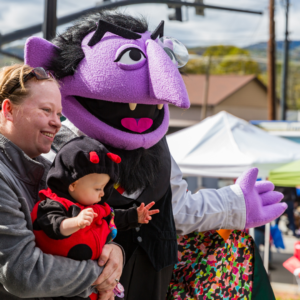 Halloweenfest & Spooky Stroll (October 28th, 2023)
presented by Brevard Insurance
Count Dracula may not live full time in Transylvania County, but we're pretty sure he clears his schedule every year for Heart of Brevard's Halloweenfest, held annually on the Saturday before Halloween in downtown Brevard. This "fangtastic" event features FREE family-friendly fun, including bounce houses, our traditional costume competition and parade, the Magic Book Bus, a hula hoop dance party, pumpkin carving contest, food vendors and more. This year's event features a special "Smart Start Sesame Street Party" and YOU are invited to meet visiting muppets throughout the day. Join us for this amazing event and explore downtown Brevard's businesses through a downtown Spooky Stroll Open House and downtown trick or treating!
More information on Halloweenfest 2023 will be available closer to the event.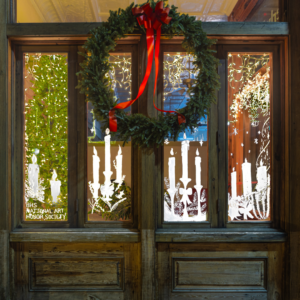 Holiday Windows Competition & Walking Tour (November 24th-December 31st)
presented by Comporium
Downtown businesses in the Heart of Brevard decorate their windows with spectacular, eye-popping displays for all to enjoy. The holiday window competition showcases festive and fun windows, mirroring the Chamber's annual Christmas parade theme. A panel of celebrity judges vote on the windows for winners in five categories. Visitors to downtown can also vote for their favorite window to win the People's Choice Award. Check out the festive fun we had at past Heart for the Holidays Events, here.
More information on the 2023 Holiday Windows Competition & Walking Tour will be available closer to the event.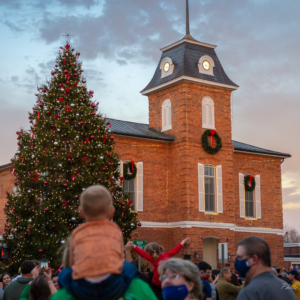 Light Up the Night (December 1st)
presented by Connestee Falls Realty
Light Up the Night each holiday season in downtown Brevard! At this event, visitors immerse themselves in an evening of wonder with our twinkling lights, illuminated snowflakes and decorated storefronts. This event features the official tree-lighting ceremony, live music, food trucks, shopping and festivities for the entire family. Check out the festive fun we had at past Heart for the Holidays Events, here. 
More information on the Light Up the Night 2023 will be available closer to the event.
OTHER DOWNTOWN EVENTS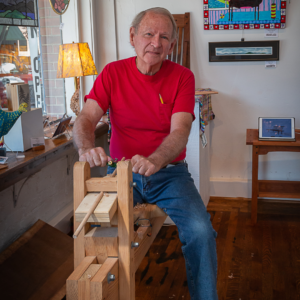 4th Friday Art Walks (May-December)
4th Friday Gallery walks in downtown Brevard, NC offer a delightful and vibrant experience for art enthusiasts and the local community. Held on the fourth Friday of each month*, from 5-7pm, these events provide a unique opportunity to explore the diverse art scene in Brevard while supporting local galleries.
Attendees can expect to enjoy a delightful assortment of art displays and exhibitions. Participating galleries and businesses showcase a wide range of artistic styles, including paintings, sculptures, photography, mixed media, and more.
Whether you are an avid art collector, a casual art appreciator, or simply looking for a unique and enjoyable evening, 4th Friday Gallery walks in downtown Brevard, NC offer a wonderful opportunity to immerse yourself in the local art community. 4th Friday Gallery walks not only provide a platform for local artists to showcase their work but also contribute to the economic growth of the community. By attending these events and purchasing artwork, attendees directly support the local galleries, artists, and the vibrant arts scene in Brevard.
4th Friday Gallery Walks are produced by the Transylvania Community Arts Council. Learn more here.
* Please note that December's art walk is held on the 3rd Friday of the month.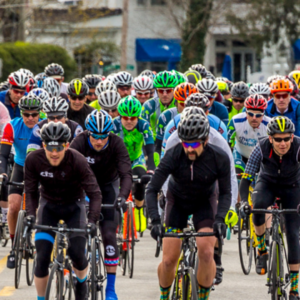 Assault on the Carolinas (April 6th, 2024)
The Assault on the Carolinas is a popular bike ride and annual fundraiser for the Pisgah Forest Rotary Club. They offer 100k and 50k rides. The 100k goes through North Carolina and South Carolina mountains and valleys. Fully supported ride with 5 well stocked rest stops, and a challenging 6 mile climb up Ceasar's Head. The 50k goes through the river valleys of Scenic Transylvania County.
Learn more about the Assault on the Carolinas and register here.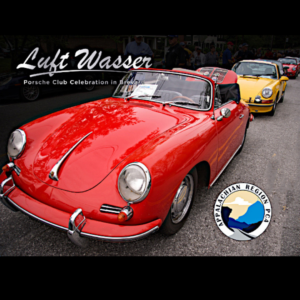 Luft-Wasser Porsches in Brevard (2024 Dates TBA)
Come and enjoy the Appalachian Region of the Porsche Club of America at the annual Luft Wasser Porsche Celebration in Brevard, North Carolina. Over 150 Porsches will be arriving in downtown Brevard between 9:00 a.m. and 10:00 a.m. and then will be on display on Main Street until 2:00 p.m.
Learn more about Luft-Wasser and the Appalachian Region Porsche Club here.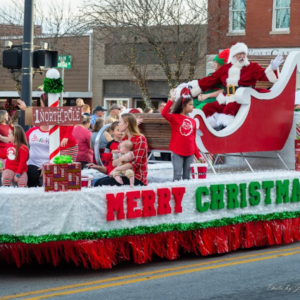 Annual Holiday Parade (December 2nd, 2023)
The Brevard/Transylvania Chamber of Commerce invites you to kick off the holiday season with this fun and festive holiday tradition! The parade will be held Saturday, December 2nd.
Additional information on the parade and how to apply will be available on the chamber's website, here.