COMMUNITY
SMALL BUSINESS WEEK 2021 SHOUT OUT CHALLENGE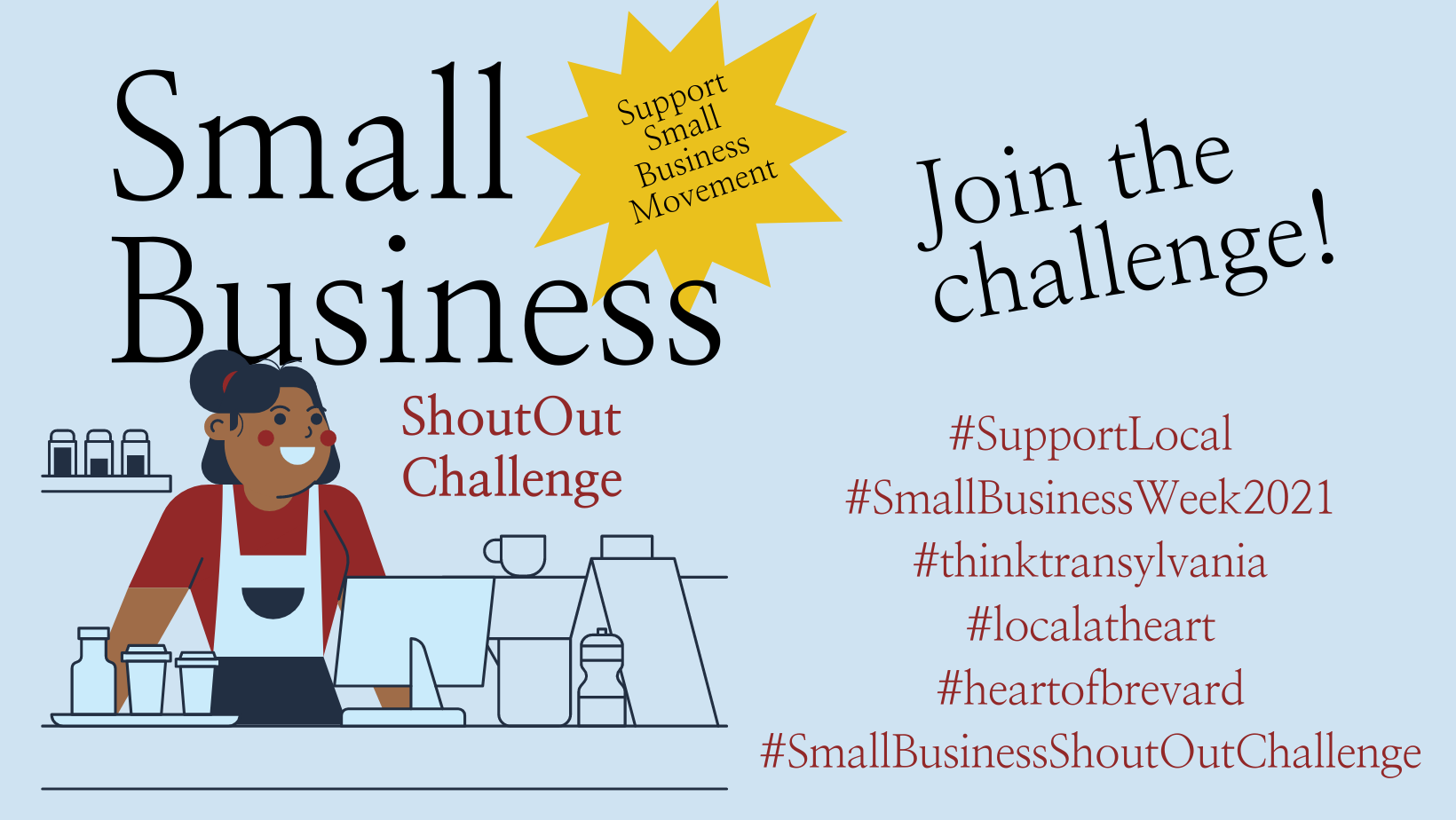 What is the Small Business Week 2021 Shout Out Challenge?
Here's How It Works!
1) Share a shout out to a small business each day of Small Business Week on social media.
2) Use the following #s to help us create this movement:
#SmallBusinessShoutOutChallenge
#SupportLocal
#SmallBusinessWeek2021
#thinktransylvania
#localatheart
#heartofbrevard
3) Tag the business you're spotlighting if they have a social media presence in your post.
4) Tag Heart of Brevard in your post. @heartofbrevard
Here are some examples of businesses to highlight:
A company that helps your business or nonprofit work efficiently, on a regular basis (ex: a local printer, a local restaurant that frequently delivers carryout, etc.)
A company that helps you meet your mission statement and get your work done (a local IT provider that keeps your computers running, a local website builder that helps you get your message out, a local CPA that helps you stay "in the black," etc.)
A company you count on to jump in and troubleshoot problems when they arise (ex: a HVAC provider when your AC goes out, a landscaping company that clears and removes fallen trees after a storm, an insurance agent that is just a call away, etc.)
Special thanks to Advanced Business Equipment and the Brevard/Transylvania Chamber of Commerce for sharing this great idea with us and for providing everything we needed to share this fun initiative with our members!