Holiday Event Information for HOB Businesses
Use the buttons below to sign up to participate in HOB's holiday events.
Scroll down to learn more about each event.
SIGN UP DEADLINE: NOVEMBER 14TH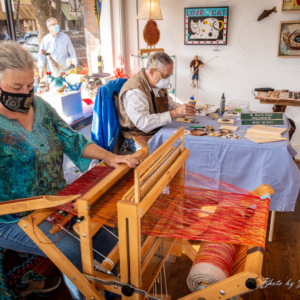 HeART of the Season: November 19th-20th
SIGN UP DEADLINE: NOVEMBER 14TH
HeART of the Season kicks off the holiday shopping season in the Heart. Downtown businesses are encouraged to showcase the local creative scene with artist or product demonstrations, live music and/or weekend promotions and specials at the event.
HeART of the Season is open to ALL Heart of Brevard businesses.
HOB will create cooperative marketing materials and an event map with a list of all participants.
Need some help coming up with ways to participate? Drop us a note at [email protected]. We're happy to brainstorm with you and come up with some creative ideas!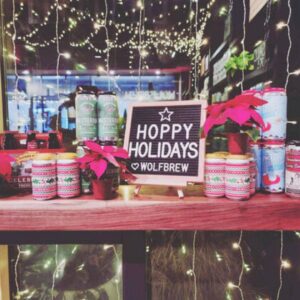 2022 Holiday Windows Competition
SIGN UP DEADLINE: NOVEMBER 14TH
Competition Rules
Participating businesses must be registered and have displays up by Nov. 18th to be eligible for judging. These businesses will be advertised in a full page spread in the Transylvania Times and other printed/online publications
There is no fee to participate.
Holiday displays must be completed by Friday, Nov. 18th in time for HeART of the Season on November 19th-20th.
Businesses are encouraged to stay open late on Saturday, Dec. 3rd to kick off the Walking Tours. This is also when our celebrity judges will make their rounds and tally their scores.
It is encouraged that window lights stay on until at least 9 p.m. A timer is recommended.
Lights, movement and unusual materials are encouraged in window displays
Competition Categories
A panel of local "celebrity" judges will score the window displays based on creativity, originality and use of merchandise. Some award categories highlight good retail design – use of store products and merchandise, display of a business' services or types of design, like best theme or best use of recycled materials.
Winners will be awarded bragging rights, a Holiday Windows trophy and co-op advertising package.
Best Use of Product or Merchandise
Best Theme (2022's theme is "Peace on Earth")
Best Wow Factor
Best Use of Recycled Materials
People's Choice Award
Event Schedule
November 14th: Sign Up Deadline
November 18th: Window Displays Up
November 19th: People's Choice voting begins.
December 2nd-4th: Celebrity Judging.
December 19th: People's Choice voting ends.
December 21st: Contest winners announced.
December 31st: Windows should remain up for visitors to enjoy through the end of the year.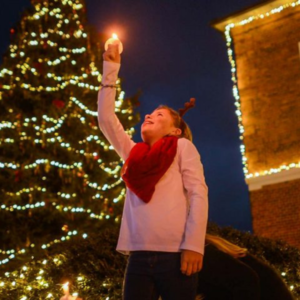 Light Up the Night
SIGN UP DEADLINE: NOVEMBER 14TH
Tis the season! We need your help to make the Heart of Brevard festive and bright at Light Up the Night.
This is the perfect opportunity for our retailers and restaurants to show off new merchandise, holiday items, special services, new menu items and more. Participating businesses are required to be open until 8pm. Participants are encouraged to incorporate holiday cheer to entice and delight shoppers.
Examples include holiday baked goods, seasonal beverages, festive music, gift wrapping, raffle prizes and giveaways–get creative and make shopping local the highlight of this event!
As always, HOB staff is happy to help you come up with a creative idea, but please take advantage of this opportunity to showcase your businesses this holiday season. Reach out via [email protected] or (828) 884-3278.