September 13-18, 2022
Art is in the Air Artist Information
APPLICATION PERIOD IS CLOSED FOR 2022
What is Art is in the Air?
Our Art is in the Air Festival is a four-day, open enrollment plein air painting event that takes place in the beautiful mountainous area surrounding the town of Brevard, NC from Tuesday, September 13 to Sunday September 18, 2022. The event concludes with a "Wet Paint" Show & Sale, featuring work from the event, on Sunday, September 18th.
Participating artists are invited to explore their choice of locations Tuesday through Friday. A list of recommended locations will be distributed two weeks in advance. On Saturday, artists are required to be stationed throughout the Heart of Brevard downtown district to paint traditionally AND/OR to compete in the Heart of Brevard Quick Draw Competition.  More information on the Quick Draw Competition is provided below.
Artists will turn in their artwork by 5pm on Saturday so the work can be prepared for the Wet Paint Sale on Sunday.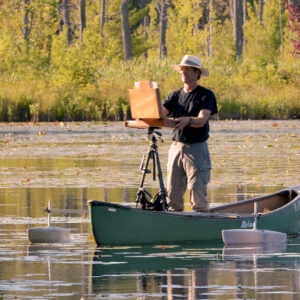 Thank you to the Event Featured Artist, Jeff Ripple, whose artwork is featured in the event marketing.
Art is in the Air Festival Prospectus