September 17, 2022
FALL ARTISAN MARKET PARTICIPANT INFORMATION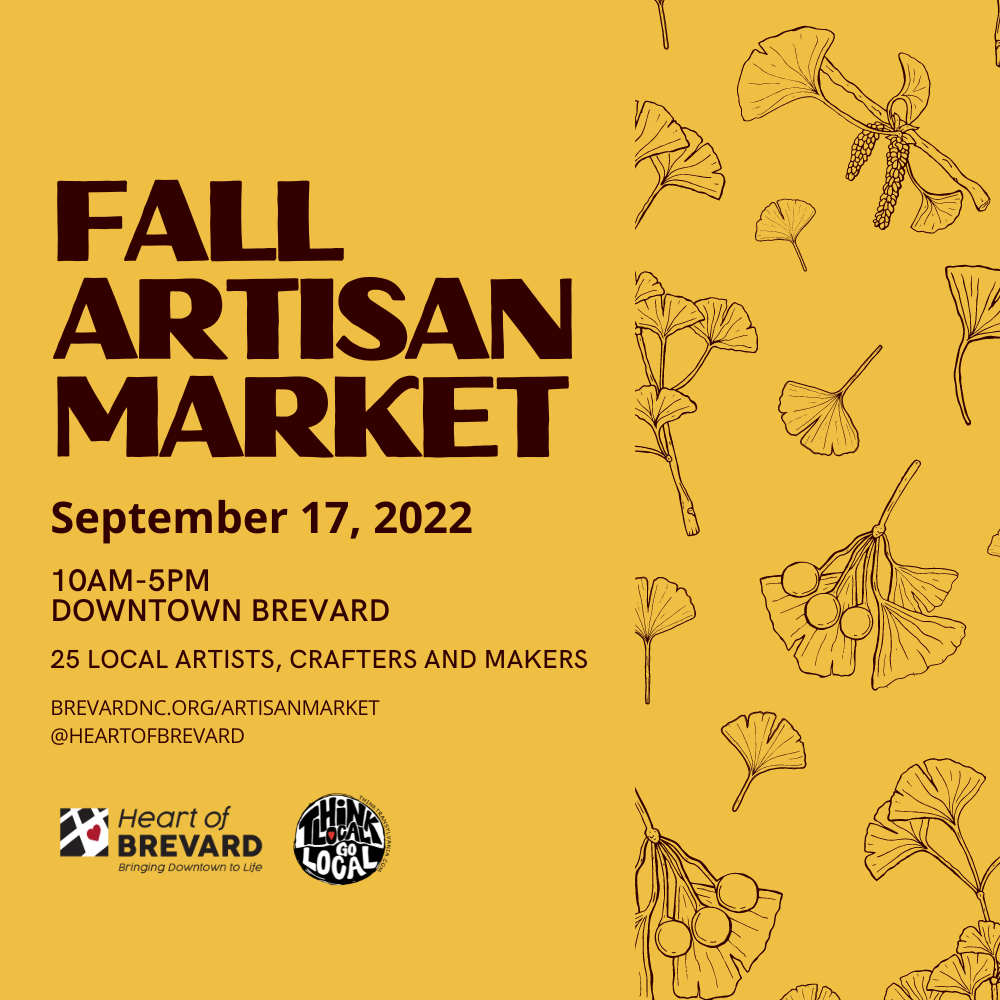 Fall Artisan Market Information
Our fall Artisan Market will be held as a part of our second annual Art is in the Air, En Plein Air Festival. The goal of this market is to celebrate the local creators in our community and will be held alongside the en plein artists as they paint and draw in downtown.
The Artisan Market will take place downtown in conjunction with our Heart of Brevard Quick Draw Competition and will complement closed streets, artist demonstrations, food vendors, live music and more! We want to welcome visitors into downtown to check out the en plein air artists in action, browse the artisan market for that perfect creation and enjoy all that downtown Brevard has to offer.
Our mission is to support local makers by creating a fun and safe shopping experience that will connect our artists with current and future fans while celebrating Brevard's incredible artist community.
When and Where: The market is on September 17th, from 10am-5pm in Downtown Brevard (on Main and/or Broad Street).
Who: If you make/create something awesome and are a local artist, we want you! We will accept 25 artist for the fall market–apply today and reserve your space.
The following factors will go into deciding who will participate:
We are #thinkinglocal! Preference will be given to local (Brevard and Transylvania County) and regional vendors though all creators are invited to apply.
Items created should not be based on any pre-existing patterns or products. The variety and innovation of vendors is important to us.
All original products should be handmade or handcrafted. We will also accept booths with vintage wares.
Participation Fees: Participants must pay a $10 nonrefundable application fee and $30 booth fee. Please note that PayPal payments are subject to a $5 convenience fee.
If accepted the $10 application fee goes towards the booth fee.Booth space will be 10′ x 10′ and will be $30 booth fee. Booth payments should be made after you have received an acceptance confirmation email for your application.
Vendors are allowed to share a booth. You each need to apply and pay the $5 application fee. The booth payment will be $45.
Application Deadline: Applications and application fees are due by August 1st.
Additional information about the event will be provided upon acceptance.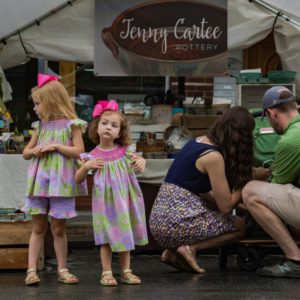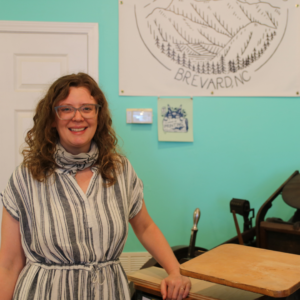 Mountain Joy Ceramics
Native American A/C