Art is in the Air Festival
presented by The Lucy Clark Gallery and Studio
September 11-16
What is Art is in the Air?
Art is in the Air Plein Air Festival is an open enrollment plein air painting event that concludes with a Wet Paint Show & Sale on Saturday, September 16th.
It is held in conjunction with a downtown street festival featuring fine art vendors, local makers, food vendors and more! The event celebrates the tradition of outdoor painting by welcoming artists from across the region to share their talents and beauty of downtown Brevard and surrounding areas.
More details on the event, including sponsorship opportunities, will be available soon!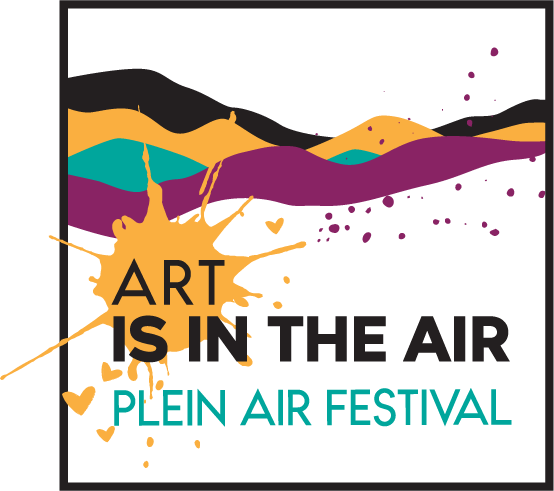 Wet Paint Tent Show & Sale
What: Each participating artist is required to submit work to be shown and sold at the event's Wet Paint Tent Show & Sale. The public is invited to come enjoy and shop the sale. The first hour will be open to early access ticket holders. A limited number of tickets will be available to purchase.
When: Saturday, September 16th
Early Access: 11am-12pm (Requires the purchase of a Wet Paint Tent Early Entry Tickets. A limited number of tickets will be available to purchase.
General Admission: 12pm-5pm
Where: The Heart of Brevard Courtyard
26 Times Arcade, Brevard, NC 28712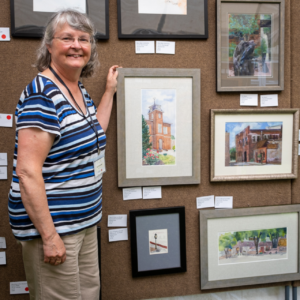 The Quick Draw Competition invites local artists to participate in a quick two hour paint out in downtown Brevard. After the 2 hour painting period, artists line up on East Main Street to have their one-of-a-kind works of art judged by the Art is in the Air competition judges to compete for cash prizes and the opportunity to submit entries into Sunday's "Wet Paint" Sale.
This event will be one of the most exciting experiences of the week. Together, artists and spectators are immersed in the creative process. See the scenes and how the artists interpret them. Smell the wet paint and get caught up in the excitement of watching paintings of downtown come to life before your eyes!
More information will be available closer to the event.